Industrial Spray Booths
for Industry and Craft
Spray Booth with Dry Separation
If throughputs aren't too high and the resulting filter exchange intervals not too short, spray booths with dry separation will be preferred.
Evaporating Zones
Being specialist in air-conditioning technology, WOLF offers solutions for climatic conditions with a regulated relative humidity, for example by sorption or refrigeration technology, if this is necessary for certain paint materials.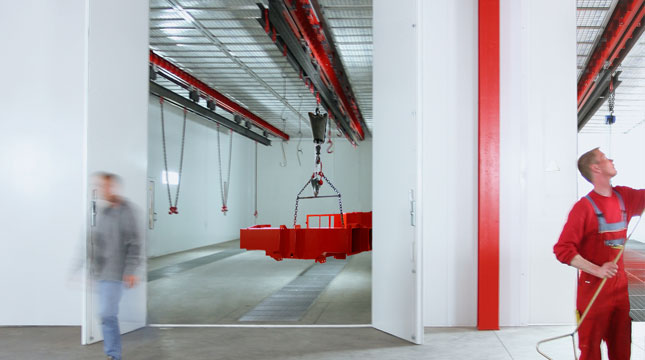 Paint Ovens
The conception of the oven is based on a uniform flushing of the work-piece room and a good insulation.
Heating is effected indirectly with a heat exchanger, so that flue gases are separated from process air and a reaction with the paint material is excluded.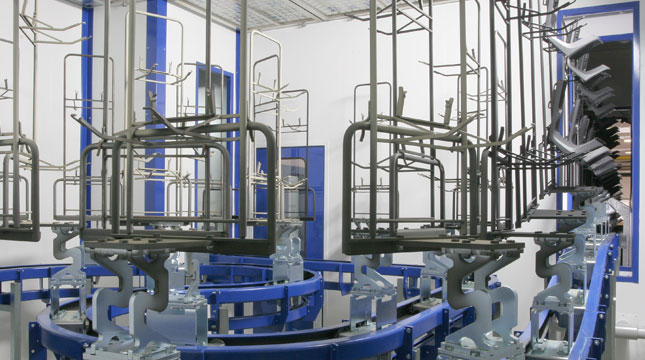 Cooling Zones
For cooling zones, usually special machineries are used, running in fresh / exhaust air and in partial recirculating air operation.
Operating the cooling zone with refrigeration technology offers the advantage of always equal zone temperature, but requires a much higher energy consumption. Using refrigeration technology makes sense where cooling zones can be built only very short due to reasons of space.
The whole control of the plant, the process and the conveyor technology are planned and built in our company.
This is a very important aspect, since in case of a "control problem", you are in our experienced experts' good hands.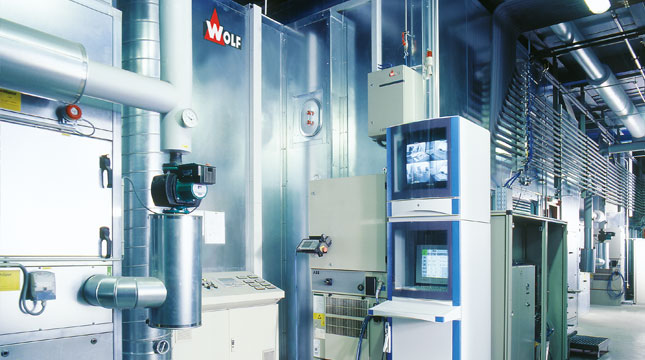 Air-Conditioning Technology
In addition to the many times approved serial machineries for spray booths and ovens, our division "Air-conditioning Technology" offers the whole programme of ventilating plants even for demands like humidification and de-humidification as well as refrigeration, so that you
receive complete plants from one hand.
Most modern and energy-efficient technology increases economy and assures a high plant availability.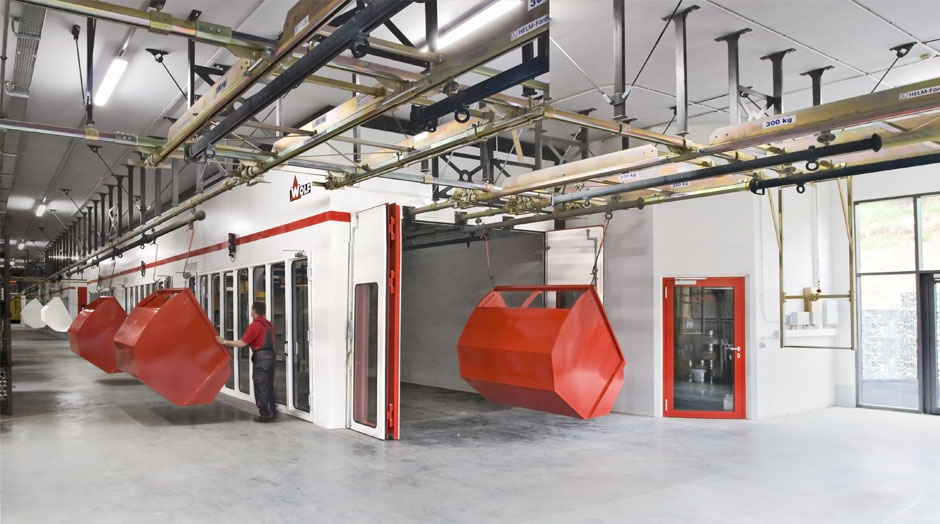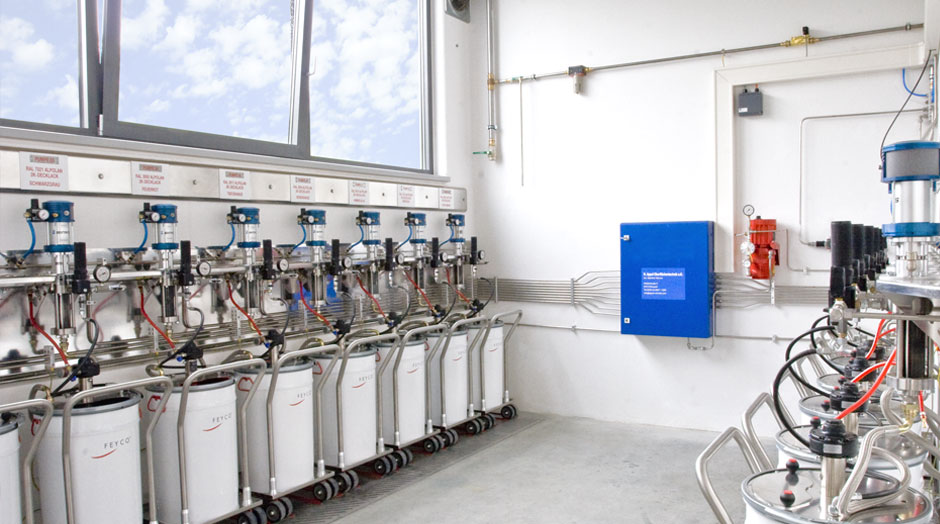 wolf_lackieranlagen_industrie_kugelmann-1.jpg
wolf_lackieranlagen_industrie_kugelmann-2.jpg
wolf_lackieranlagen_industrie_kugelmann-3.jpg
wolf_lackieranlagen_industrie_kugelmann-4.jpg
wolf_lackieranlagen_industrie_kugelmann-5.jpg
wolf_lackieranlagen_industrie_kugelmann-6.jpg
As The Winter Sees Red
Company Kugelmann in Rettenbach is a successful engineering company that has reached a leading market position with
constant new development.
The wide range of products include snowplows and spreaders for winter maintenance, machinery for the maintenance of high quality turf in the sports sector, as well as complete cabins for machine tools.
The continued growth led to the expansion of production facilities and investing in a paint booth by WOLF.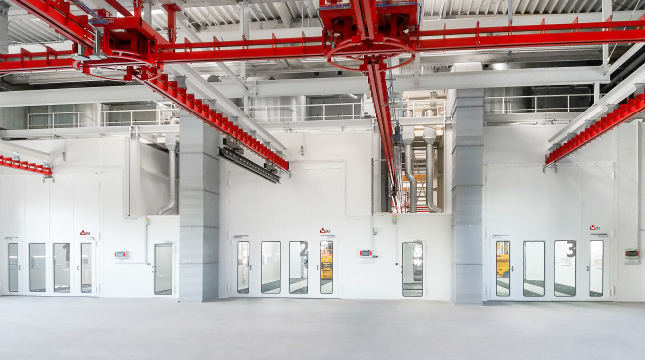 wolf_lackieranlagen_industrie_marinekrane-1.jpg
wolf_lackieranlagen_industrie_klimatechnik-2.jpg
wolf_lackieranlagen_industrie_klimatechnik-3.jpg
Full Speed upwards
At the Slovenian site of a well-known crane manufacturer, marine cranes are coated seawater-resistant on a WOLF coating line. The individual parts are painted according to customer specifications in 3 vertically ventilated large capacity cabins each measuring 14 x 6 x 5 m (L x W x H). Parts weighing up to 3,500 kg can be suspended on the load beams of an overhead conveyor and pushed through the production process. Heavy parts are moved into the cabs on heavy-duty wagons with a forklift. The parts are fed outdoors under a large hall roof. Depending on whether the parts are already primed, they are either cleaned in the washing hall or prepared for painting in the blasting cabin. One of the booths is equipped with a humidification system, which can greatly accelerate the drying process for water-based paints.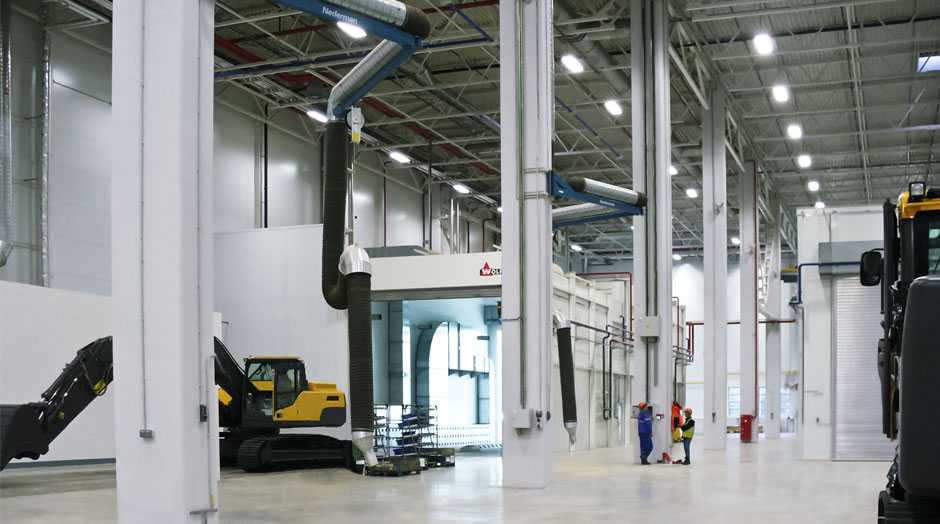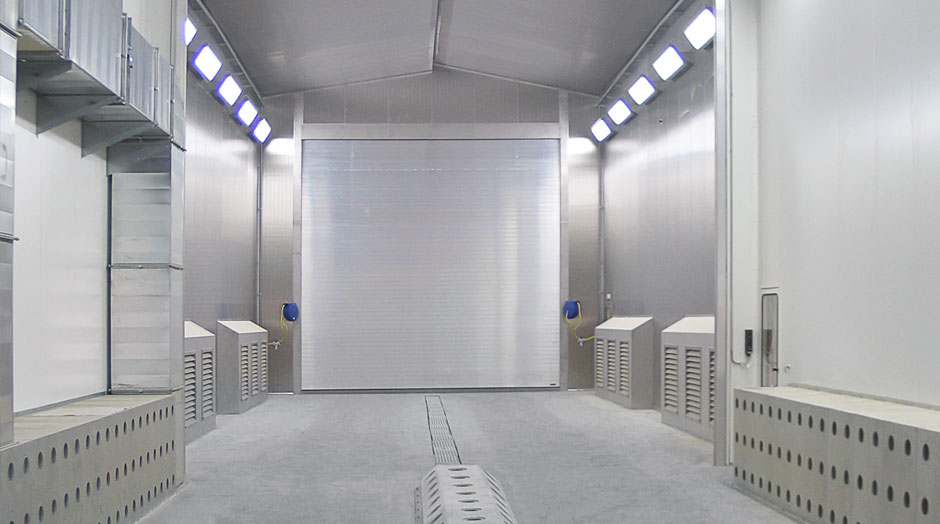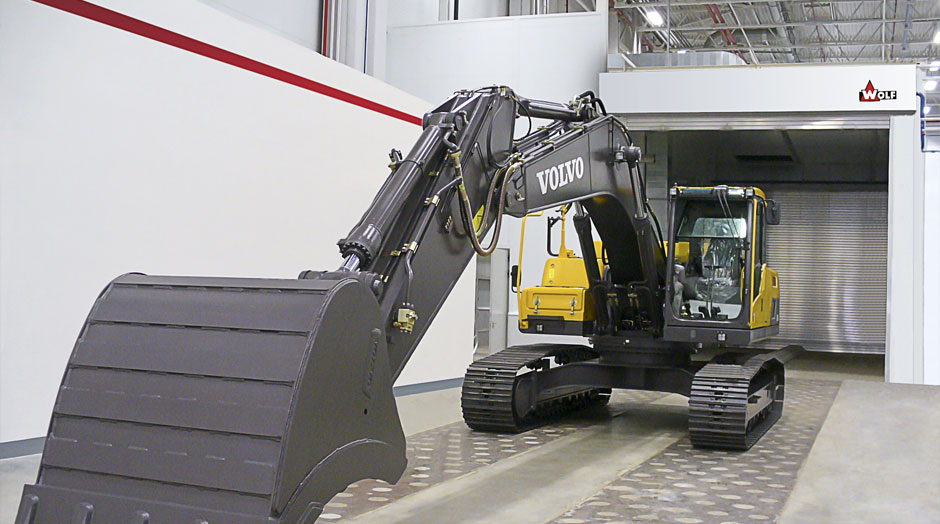 wolf_lackieranlagen_industrie_volvo-1.jpg
wolf_lackieranlagen_industrie_volvo-2.jpg
wolf_lackieranlagen_industrie_volvo-3.jpg
For Heavy Boys
Also in Russia, Volvo's aim is to produce as close to the customer as possible. And excavators are a key product on this fast growing market.
For this reason, the new, top-modern excavator production plant has been put into operation in Kaluga factory, where six types of excavators are being built, up to model EC-480 (48 tons).
After assembly, the excavators get their perfect finish in the new spray booth for delivery to customers.
Together with their Russian partner, WOLF have planned and realized the spray booth, consisting of four large-space booths (dimensions: 16 x 8 x 8 m (LxWxH), each).