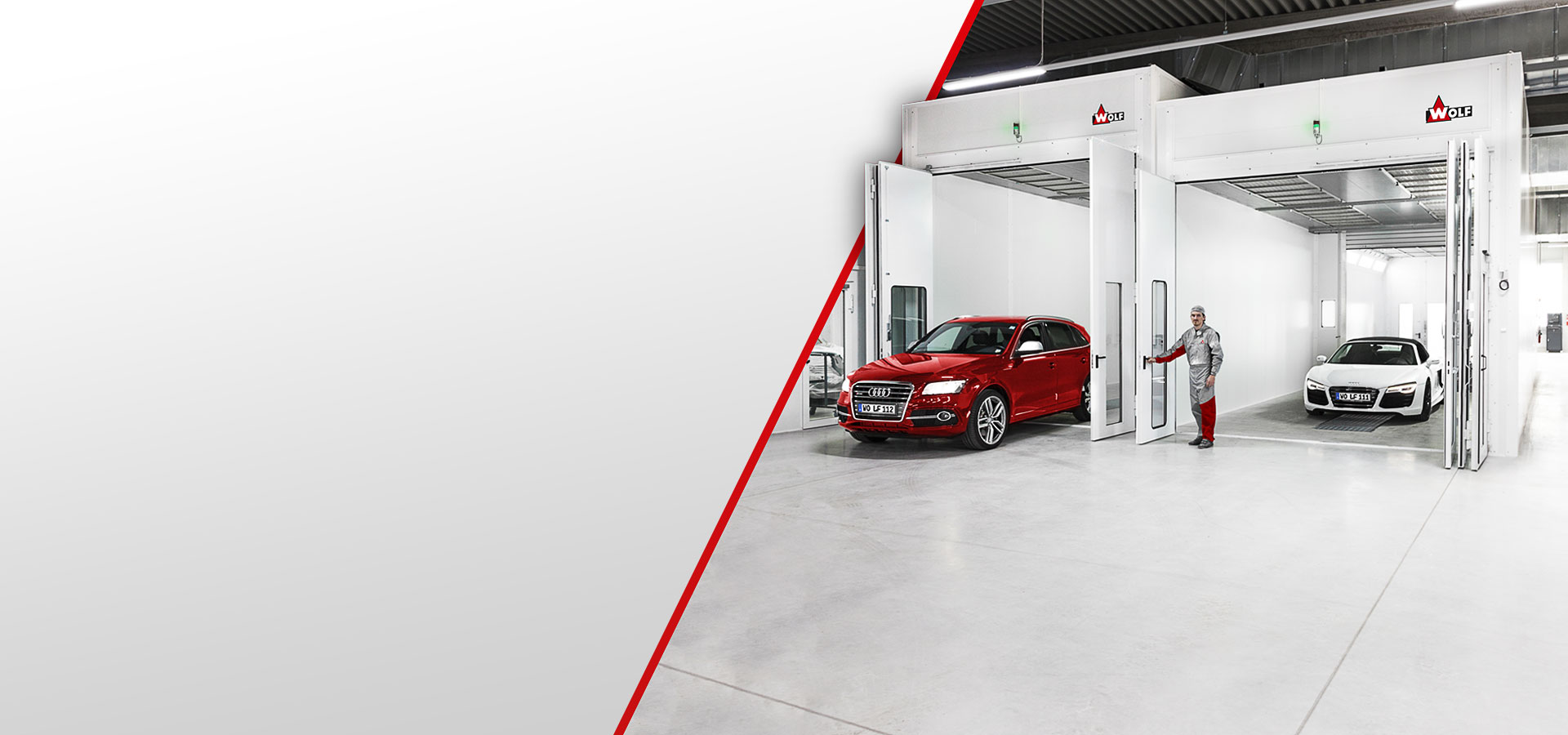 landtechnik-2020
WOLF picking machines and drying systems for first-class hop quality, including power reserves.
klimatechnik-therm-connect
WOLF Circuit Compound Systems
klimatechnik-unendlich-universell
Welcome to the WOLF universe
lackieranlagen2020
For an optimally functioning workshop, you need more than a spray booth. Complete solutions by WOLF are perfectly adjusted to your company.
WOLF Anlagen-Technik
In our three divisions Air-conditioning, Spray Booths and Agricultural Engineering, we realize tailor-made solutions for you.
WOLF products are all about the subject air and are found wherever perfectly prepared atmosphere is required. Whether sterile ventilation in operating rooms, dust-free conditions in spray booths or perfectly humidified hops in harvesting - we provide ideal conditions.
From our production and developing site in Geisenfeld, Bavaria, our products are leaving all over the world.
Service
We are at your site.
Have you got a service request? No problem, our service is always quite near.
You can find all operating and maintenance instructions in our download.
Experience real 360 degree experiences comfortably from anywhere.