Agricultural Engineering: Market Launch of Hemp picker
Air-conditioning Technology: Market Launch Air Cleaner XXL
Agricultural Engineering: Market Launch of Belt Picker WSB
Air-conditioning Technology: Market Launch of new Air-conditioning Units Series WK-com PRO
Air-conditioning Technology: Market Launch of WK-com F Flat Construction
Agricultural Engineering: Market Launch of Bine Loader AN 70
Investment into a new punch and a new high-rack storage
Spray Booths: Market Launch of Power Stage
Agricultural Engineering: Market Launch of Modular Picking System
Agricultural Engineering: Market Launch of Bunch Picker
Air-conditioning Technology: Launch of new Air-conditioning Units Series WK-com N, S, H with same inside dimensions
Agricultural Engineering: First Hop-picking Machine WHE 513 sold
Spray Booths: Market Launch of new Spray Booth TAIFUNO vision
The next generation of spray booth TAIFUNO is presented on trade fair "Automechanika". With new touch panel and newly designed program surface, the whole spray booth can be controlled without operating manual. New technologies in heat recovery and integration of alternative energy sources provide a resource-saving operation.
Air-conditioning Technology: Launch of Compact Units
Spray Booths: Red-Eye System: No degree too much, no minute too long
New Drying Technology: WOLF invents Red-Eye System. From now on, the temperature is recorded by laser beam directly on the object to be painted. The booth is regulating the correct temperature fully automatically - saving time and energy.
Spray Booths: 1100th spray booth TAIFUNO in use
After market launch in summer 2003, the 1100th TAIFUNO goes into operation in 2010.
Air-conditioning Technology: Use of high-performance KV-Systems
Air-conditioning Technology: Ceiling Recirculation Unit with integrated Cooling
Spray Booths: Presentation of Spray Booth TAIFUNO
With its market launch, the new spray booth TAIFUNO is setting new standards. With integrated online equipment, the new ventilation system Multi-Air, touch panel, especially energy-saving operation and many further technical innovations, it is the high-tech product in its segment.
Innovation in Surface Engineering: Ventilating System Mulit-Air
By the jets of Multi-Air system, process air is blown into the spray booth at high speed. The turbulences around the object reduce the drying time of vehicle paint by up to 70%.
Air-conditioning Technology: Expansion by Swimming Pool Technology
Air-conditioning Technology: New Series WK-com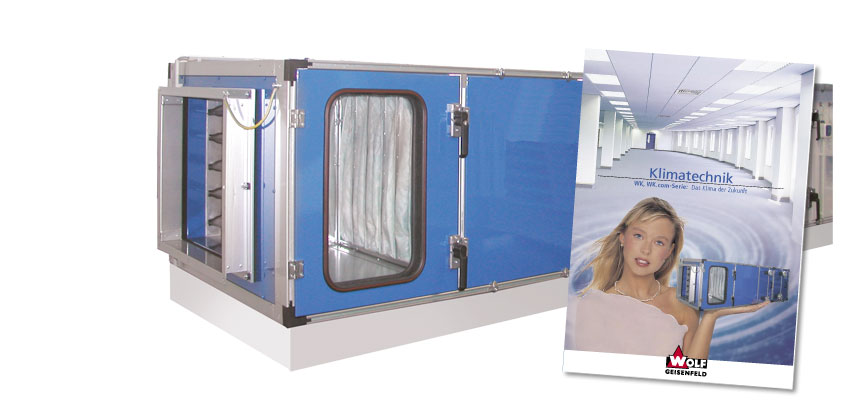 Air-conditioning Technology: Launch of Hygiene Units
Production is equipped with punch clippers and automatic shelf system
Air-conditioning Technology: Air-conditioning Units with integrated cooling
Air-conditioning Technology: Launch of Ceiling Heaters FB-A de luxe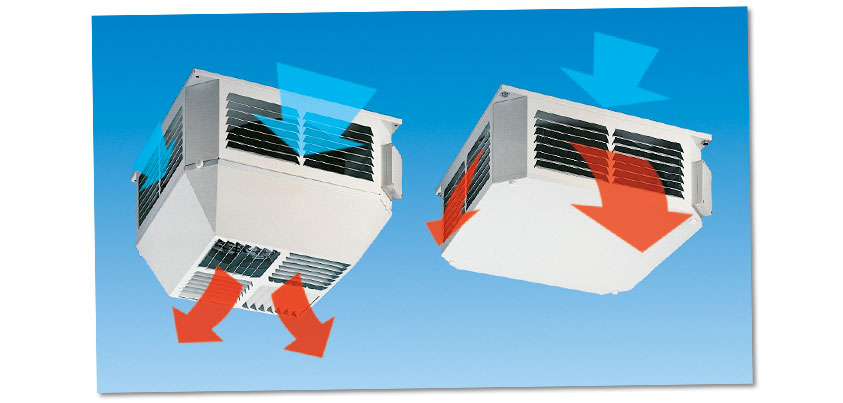 Spray Booths: Paint is Art
Spray Booths: Solutions for Preparation Areas
Not only spraying in the booth, but also preparation is getting more comfortable. The first universal working places by WOLF with car lifts and technical extraction facilitate sprayers' work and provide more safety and excellent spraying results.
Agricultural Engineering: First Hop-picking Machine WSZ sold
Air-conditioning Technology: Production start of Flat Units and Garage Exhaust Air Units
Air-conditioning Technology: Launch of Heat Recovery Systems
Start of Large Air-conditioning Units and Weatherproof Rooftop Systems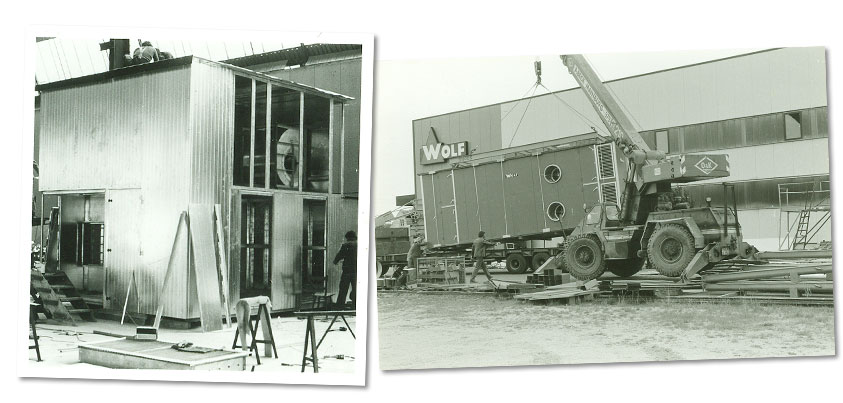 New WOLF Plant in Zell
The new WOLF branch in Geisenfeld Zell starts production. Administration remains in Geisenfeld centre.
Starting Surface Engineering
The starting signal for the new company pillar Surface Engineering is given. Using know-how from air-conditioning technology, WOLF is developing the first spray booths for vehicle repair. Today, WOLF is ranking among the leading suppliers of the branch.
WOLF Mainburg branch is sold.
Mainburg branch is sold to Industrie- u. Handels- AG Peine and Ernst Schirm GmbH, Berlin.
Air-conditioning Technology: Relocation of air heaters production
The complete production of series WLE is relocated to the new Mainburg branch.
Company Expansion
Enlargement of the office building.
Foundation of Mainburg branch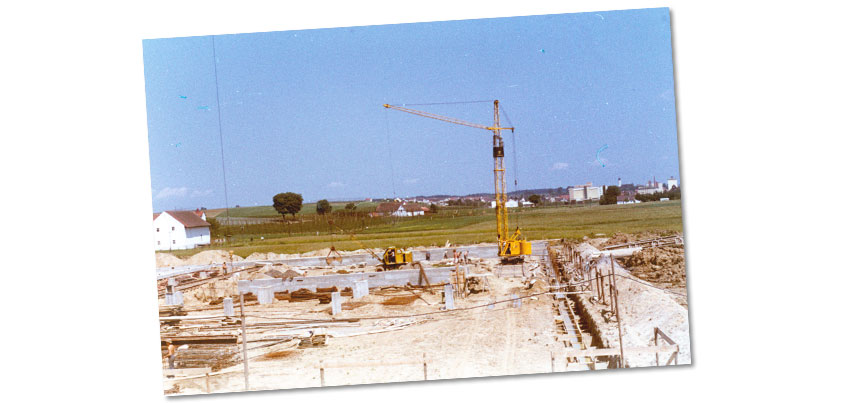 Today, the branch founded in Mainburg called Wolf GmbH is primarily known for heating technology. Thus, Anton Wolf is the founding father of both companies – WOLF in Mainburg and WOLF in Geisenfeld.
Agricultural Engineering: First mobile Hop-picking Machine developed
WOLF is building the first mobile hop-picking machines which removes bines and branches from hop cones already in the field. Because of its characteristic shape, the right-hand model is nicknamed "Elephant".
Agricultural Engineering: Market Launch of the first German Hop-picking Machine
Until harvesting season 1959, only Belgian and British picking machines were on the market. For season 1960, WOLF presented the first German picking machine which quickly won farmers' trust.
Start of Serial Production
Start of Serial Production Air Heaters WLE and Air Heaters WD-A
Company Expansion
Moving into larger business rooms in Geisenfeld
Starting Air-conditioning Technology
Hop Kilns and Ovens
Agricultural Engineering: Developing the first German Hop-picking Machine
Company Foundation of WOLF company in Geisenfeld
When the skilled coppersmith, plumber and installer Anton Wolf was released from Russin captivity at tje age of 29 years, he enlarged the family business and officially founded WOLF company.
Erich G. Deml
Managing Director
since 2003
Siegfried Vogl-Wolf
Managing Director
from 1998 to 2016
Josef Richtsfeld
Managing Director
from 1981 to 1998
Erich Deml
Managing Director
from 1971 to 2003
Anton Wolf
Managing Director
from 1950 to 1985
Erich G. Deml
Managing Director
since 2003
Siegfried Vogl-Wolf
Managing Director
from 1998 to 2016
Josef Richtsfeld
Managing Director
from 1981 to 1998
Erich Deml
Managing Director
from 1971 to 2003
Anton Wolf
Managing Director
from 1950 to 1985