Roof Fans DH und DV
More Power with fresh Air
Fresh Air
Roof fans are used for ventilation of apartments, department stores, supermarkets, workshops, garages, stables, etc. The fans are suitable for installation on flat, shed, saddle and ached roofs.
Horizontal exhausting roof fans (DH) are suitable for suction of less polluted air, vertical exhausting are used in more polluted air and for the extraction of other gases.
In smaller sizes, the fans DH / DV are also hinged available.
The impellers are manufactured from polyamide PA6 25GV up to size 355, from size 400 in aluminum.
Benefits
Rotational speed ​​controllable
Motor protection with integrated thermal contacts
Low sound, at the DVI with soundproofing
Reliable and maintenance free
Vertical and horizontal blow-out direction
Wide range of accessories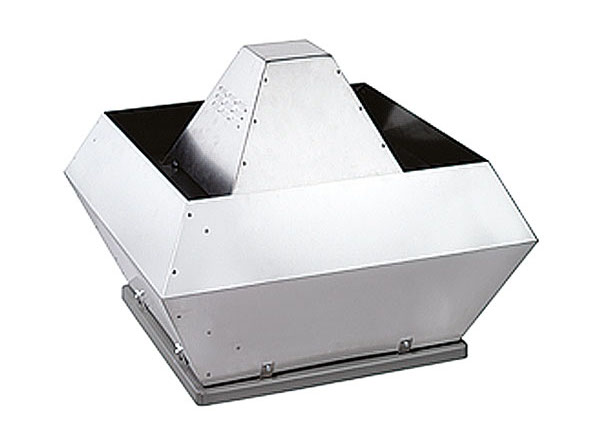 DN
vertikal ausblasend
Motor außerhalb des Luftstroms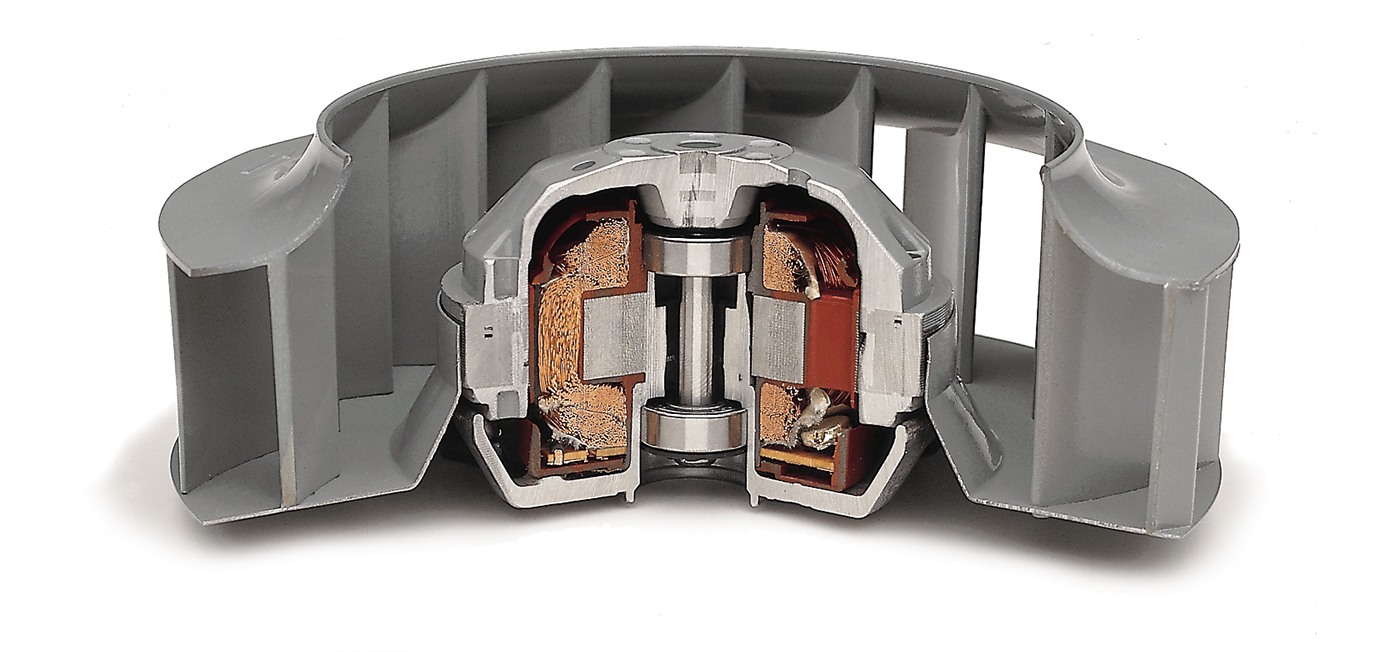 Housing
The rugged housing is made of sea water resistant aluminum, the base frame is made of galvanized and powder-coated sheet steel.
Soundproofed models are insulated trough a 50 mm water resistant and dense mineral wool, the durability is not affected by steam and moisture. The insulation is classified as non-inflammable material, temperature resistant up to 200 ° C.
Motor
In the standard series DV / DH voltage controllable external rotor motors are used. The DN fans come with some exceptions voltage controllable motors of IEC series. The roof fans of the series DEX have ATEX approved external rotor motors.
The rotating direction of the fan is indicated by an arrow on the motor housing.
The engine (complete with impeller) is dynamically balanced in two planes, according to DIN ISO 1940.
The impellers are of size 190-355 made of plastic PA6, from size 400 in aluminum. Size 800 and 900 have welded, plastic-coated steel wheels.
Motor Protection
Most roof fans have a built-in thermal protection switch, which protects the motor from overheating more than an over-current protection relay.
External Rotor Motor (Fig.)
The stator is located in the center of the motor, the rotor is in the housing. The motor shaft (connected to the rotor) ends at the closed ball bearing within the stator. The impeller (fan blades) is connected to the rotor housing. Motor and impeller are a compact unit in the center of the air stream.
The external rotor motor can be cooled with the delivered air, speed control is possible by voltage reduction.