Consistently Efficient, Flexible and Individual with Highest Design Quality ...
Advantages
individual project realization
integral system solutions
innovative technology
professional support during realization
high production depth
most modern production processes
optimal customer orientation
short delivery times
highest design quality
cost-optimized production
approved after-sales service on site all over Germany
silicon-free units
same internal dimensions of WK-com THERMO units
The air-conditioning unit WK-com H is the high-tech-product among air-conditioning
units and presents the most economic solution in WOLF WK-com series in this housing class due to a modular construction. At the same time, this product provides the basis for higher demands such as swimming pool technology, clean room technology or hygiene technology. Thus, WK-com H is as individual and flexible as all WOL airconditioning units.
Flexible Housing Arrangement
The air-conditioning unit WK-com is our approved standard air-conditioning unit for various applications. It is especially efficient in purchase and operation and moreover highly flexible by possible special and mixed sizes.
The units can be adjusted to any customer's wish and are completely knock-down.
Inside dimensions are the same for all WK-com serial units.
Flexible Housing Arrangement
Optimized Fan Capacity
WOLF offers a selection of various fans.
For each application, the optimal fan is to be chosen.
Choosing the optimal fan assures that the used energy is optimally exploited and the admissible noise emission is not exceeded.
Volume Flow Regulation
The integrated volume flow measuring device enables a simple and reliable determination of the air quantity and/or its supervision when installed.
simple
low-cost
efficient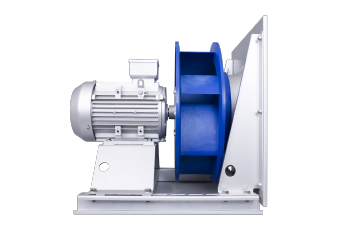 Free-running Fan Wheel
single-flow installation fan for pressures up to approx. 2.000 Pa
variable speed by frequencyconverters
high efficiency
low construction depth
with PM motor IE4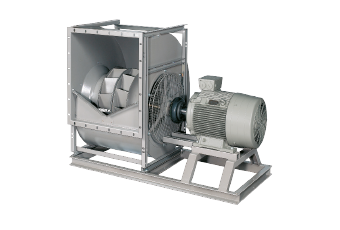 Direct drive with Tire Coupling
direct drive for the upper performance range
fan with laterally installed standard motor, variable speed by frequency converter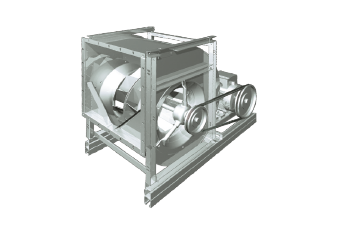 Belt Drive
even for high pressures
low noise emission by blade profile and inclined tongue at fan exit
optionally with flat belt
with EC-Motor
even for high pressures
low noise emission by blade profile and inclined tongue at fan exit
high efficiency factor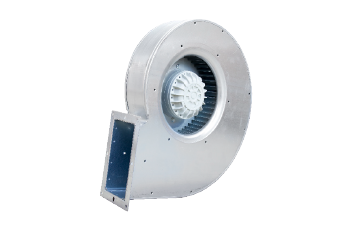 Direct drive by Installed External Rotor Motor
cost-saving by maintenancefree operation
no second filter step required, since no belt abrasion
high system efficiency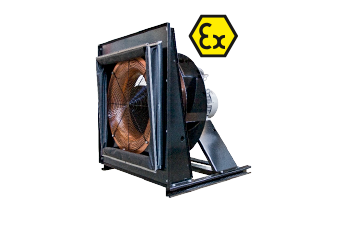 in ATEX
pressure-tight encapsulated motor
inflow jet made of brass
design as free-running wheel, variable speed
All WK-com units are fitted with filters as standard to EN 779 (2012) or ISO ePM 1 - ISO ePM 10 to ISO 16890. Other filters can also be supplied on request. The filters treated with biostatic preservative prevent the growth of fungi and bacteria to ensure clean, healthy air. Biostatic filters boast an outstanding dust storage capacity and level of efficiency in damp conditions.
1. Panel filter 2. Compact filter 3. Short bag filter 4. Long bag filter 5. Grease trap filter 6. HEPA filter 7. Activated charcoal filter
Filter classes
Under EN 779, the filter class is defined according to the mean efficiency (Em) for 0.4 µm particles.
F9: 95 % ≤ Em
F8: 90 % ≤ Em < 95 %
F7: 80 % ≤ Em < 90 %
M6: 60 % ≤ Em < 80 %
M5: 40 % ≤ Em < 60 %
ISO 16890 divides filters into groups.
ISO ePM 1, ISO ePM 2,5, ISO ePM 10 and ISO ePM coarse
The filters are grouped according to separation efficiency with reference to PM1, PM2.5 and PM10 (0.3-10 μm particles), dust storage capacity, gravimetric separation efficiency and differential pressure.