Chiller and Heat-Pump Technology
Advantages of Air conditioning
in Air-Handling-Units (AHU)
Requirements to Ventilation technology is constantly changing. Most different standards and guidelines have to be observed for a safe, sustainable and correct operation of the system even in the future.
With WOLF, you are on the safe side. We offer you efficient integrated cooling technology in WK-com AHU-Unit. Profit from a sustainable, energetically optimized overall system and a fast and simple completion on site without any overlapping areas.
Everything from a single source, ready-to-connect systems
Wiring, piping and commissioning can be done in the WOLF factory
Lower investment, operating and maintenance costs
No long piping ways through buildings
High energy efficiency, no energy losses due to intermediate medium
Short assembly times
Networkable to the building management system
Compact design
Minimized planning effort
Fewer trade interfaces
Space saving, no external refrigeration system required
High performance figures
Warranty from one provider
Refrigerant with a future R513A
Refrigeration capacities of 5 – 500 kW
Monitoring of operating points by interface or WOLF C-MAX
10 – 100 % capacity control
» EFFICIENCY OF
INTEGRATED COOLING
IS IN DETAIL «
Integrated Refrigeration Technology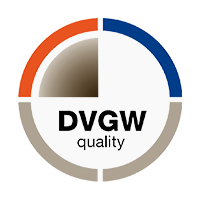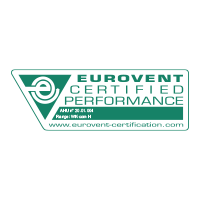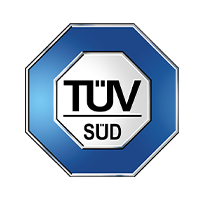 The new EC-F-Gas Regulation (No. 517/2014) defines that manufacturers have to use refrigerants with a low GWP value (Global Warming Potential) in their units, contributing a lot to a reduction of CO2 emissions.
We at WOLF are using the climate-friendly R513A, so that you can operate your air handling unit with integrated cooling technology safely, maintenance-friendly and correctly even in the future.
The refrigerant R513A with a GWP of only 613,4 is able to reduce the potential CO2 emission to a third compared to conventional refrigerants such as R407C or R410A, contributing to a sustainable usage of modern refrigeration technology.
The new R513A is a mixture of refrigerants, consisting of 50 % of R134A and 50 % of R1234yf. By mixing the safety refrigerant R134a (A1) and the conditionally combustible refrigerant R1234yf (A2L), the refrigerant R513A (A1) is not combustible.
Software for a perfect plant analysis
Our AC-Systems contain a specially developed compressor module, integrating the whole electronic periphery of the compressor.
The module is monitoring the essential parameters: motor and compressed gas temperatures, oil supply and application limits.
The corresponding software can track all operating data tracked during operation. These data are recorded, enabling an ideal analysis for plant operation.
Competence from a single source
The refrigeration department at WOLF has decades of experience and expertise. Each customer request is processed individually in order to be able to offer the energetically and economically optimal solution.
Due to our flexible unit base, even special requests can be realized without any problems. From planning to final assembly, commissioning and on-site maintenance, you will work with certified refrigeration technology experts.
State-of-the-art technology, with its finger on the pulse. Our innovative strength from the interaction between people, technology and the company also gives you the security of being also ideally equipped in the future.
» NOT POSSIBLE IS NOT POSSIBLE «
BEST ADVICE FROM OUR
REFRIGERATION PROFESSIONALS
READY FOR ACTION IN A FLASH
Integrating a refrigeration system into WOLF air handling units reduces the on-site installation and planning effort to a minimum.

Even at the planning stage, we take into account all pipe routing and the necessary installation conditions. The cumbersome coordination between many trades involved during the construction phase. In the end, everything fits perfectly and the system can be put into operation quickly, conveniently and uncomplicated.

With WOLF C-MAX, you have a full overview and everything under control.
The all-in-one system is controlling the entire system of ventilation and refrigeration. WOLF C-MAX is already configured ex works specifically for each plant, so that before commissioning only the nominal values, fixed speeds, volume flow, pressure and switching times have to be adjusted individually.
Easy communication with the integrable interfaces such as Modbus or BACnet.
Control Unit and Room Unit
WOLF WOLF C-MAX is controlling all components of the entire system smartly according to the current framework conditions and pursuing the ideal control strategy, saving a maximum of energy and operating costs. is controlling all components of the entire system smartly according to the current framework conditions and pursuing the ideal control strategy, saving a maximum of energy and operating costs.
Remote maintenance option by WOLF C-MAX cloud for quick support in case of failure and a
permanent monitoring of plant parameters.
Remote Service by TCP/IP and Tool Interface
With the new monitoring system for compressors, all operating points and plant-specific parameters can be supervised and documented and meaningful analyses of system efficiency can be outputted.
Ecological and economical
SMARTCOOL by WOLF:
Adiabatic evaporation cooling for a minimized energy consumption.
Together with our highly efficient heat recovery systems, the required refrigeration capacity can be reduced considerably in summer, decreasing significantly the energy consumption of an air handling unit.
Different combinations of direct refrigeration enable a suitable solution for each application.
Use the full potential!
Heat pump function
Usage of the "free" condenser heat for reheating in dehumidification operation
"Free" condenser heat for warm water heating or as process heat
"Smartcool" combination with heat recovery
Use the full potential by:

Reversible direct evaporation for heating and cooling Safety in winter:
De-icing function by reverse circulation Enteisungsfunktion mittels Kreislaufumkehr
Combination with adiabatic cooling, thus lower refrigeration capacity required in summer
No additional heating for HVAC system required
Use the full potential by:
Usage of "free" waste heat of the integrated cooling system for reheating
Reheating by three-way valve and additional condenser after direct evaporator
Use the full potential by:
Internal condenser, no outdoor installation required
Combination with adiabatic cooling, thus lower refrigeration capacity required
Refrigeration unit separated from the air flow; easy service and maintenance
Heat transfer to warm water network by plate heat exchanger for energy recovery
Recirculating air in cooling mode; cooling of condenser by additional outdoor air or external condenser
ODA = Outdoor Air (AUL)
ETA = Extract Air (ABL)
SUP = Supply Air (ZUL)
EHA = Exhaust Air (FOL)
Here we have presented three possible plants in different combinations. Moreover we are able to combine many further variants by our flexible system.
Please contact our sales team. We will find an individual solution for your specific requirements.
A perfectly matched system between WOLF C-MAX cooling and a specially developed communication system for air handling units in combination with external heat pumps.
Stepless capacity control by 0 – 10V signal
20 – 100 % for cascades
40 – 100 % for Single Split
Precise temperature regulations
Optimal defrost mode for cascade applications
Easy assembly and pipe installation
Cascading with max. 6 units possible
Variable air volume flow rates possible
Refrigeration capacity 3,6 – 150 kW by cascade
Heating capacity 4,1 – 162 kW by cascade
High reliability for cascade applications
Full heating capacity down to -15 °C by patented inverter technology
» WOLF INVERTER HEAT PUMPS
ENABLE A RELIABLE OPERATION
AT THE HIGHEST LEVEL «
Many Application Advantages thanks to Refrigerant R32
Higher energy efficiency
Refrigerant charge reduced by 20 %
Improved performance in heating operation
Significantly smaller CO2 footprint throughout the whole product lifetime
High reliability with low energy consumption
Longer pipes than with R410A power inverters possible
Consistently high nominal heating capacity down to -15 °C
Comparison of Global Warming Potential of Refrigerants
With our systems, there can be no oversizing.
Compared to conventional heat pumps, our WOLF inverter heat pumps guarantee a constantly high efficiency down to temperatures of -15 °C, whereas the performance of units by other manufacturers is already stagnating at plus temperatures.
A continuous power input and output is avoiding power peaks which would impair product lifetime; resources are preserved.
A Plus in Performance by Perfect Cooperationbeitet
For an ideal realization of technical efficiency, all components are optimally matched by WOLF experts – the only way to guarantee a smooth operation in safety and reliability.
By integrating the components into a common solution, they can be adapted to their application down to the last detail.
Collection system for refrigeration and air-conditioning plants to be placed upon
Prevents oil of water hazard class 1 to 3 (WGK1-WGK3) which has run into the protector from being flushed out in rain.
In rain, the refrigerating machine oil is retained by a patented oil separation system according to legal requirements.
A combined temperature and level thermostat protects the oil protector from freezing, guaranteeing full function even at heavy minus temperatures.